Becoming Odyssa: Adventures on the Appalachian Trail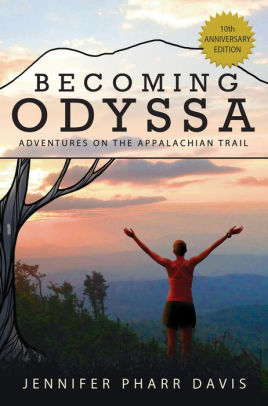 Additional information
The next four months are the most physically and emotionally challenging of her life. With every step she takes, Jennifer transitions from an over-confident college graduate to a student of the trail, braving situations she never imagined before her thru-hike. The trail is full of unexpected kindness, generosity, and humor. And when tragedy strikes, she learns that she can depend on other people to help her in times of need.
Jennifer Pharr Davis is an internationally recognized adventurer, sought after speaker, critically acclaimed author and successful entrepreneur who is able to translate her experiences into a path that allows people to better navigate their work - and their world. An expert on "what it takes to keep going," Jennifer has covered over 14,000 miles of trails on six different continents. In 2011, she set the overall record on the Appalachian Trail by finishing the 2,185 mile Appalachian Trail in 46 days – an average of 47 miles per day, She is the first and only woman to hold this title.
Jennifer has backpacked over 700 miles pregnant, walked across North Carolina nursing her son, and hiked in all fifty states with her daughter. She is a proponent of "moving women forward" in every season of life.
Jennifer is a National Geographic Adventurer of the Year, one of Men's Journal's 25 Most Adventurous Women of the Past 25 Years, and is in the upcoming IMAX film Into America's Wild. 
Location
Main Library
449 Broadway
Cambridge, MA 02138
United States
Mid Cambridge
For whom
Ages Young Adult to Senior Adult.
Free!
Contact us for more information.
Last updated September 28, 2020.