Broad@15 Talk Series: The march toward cancer precision medicine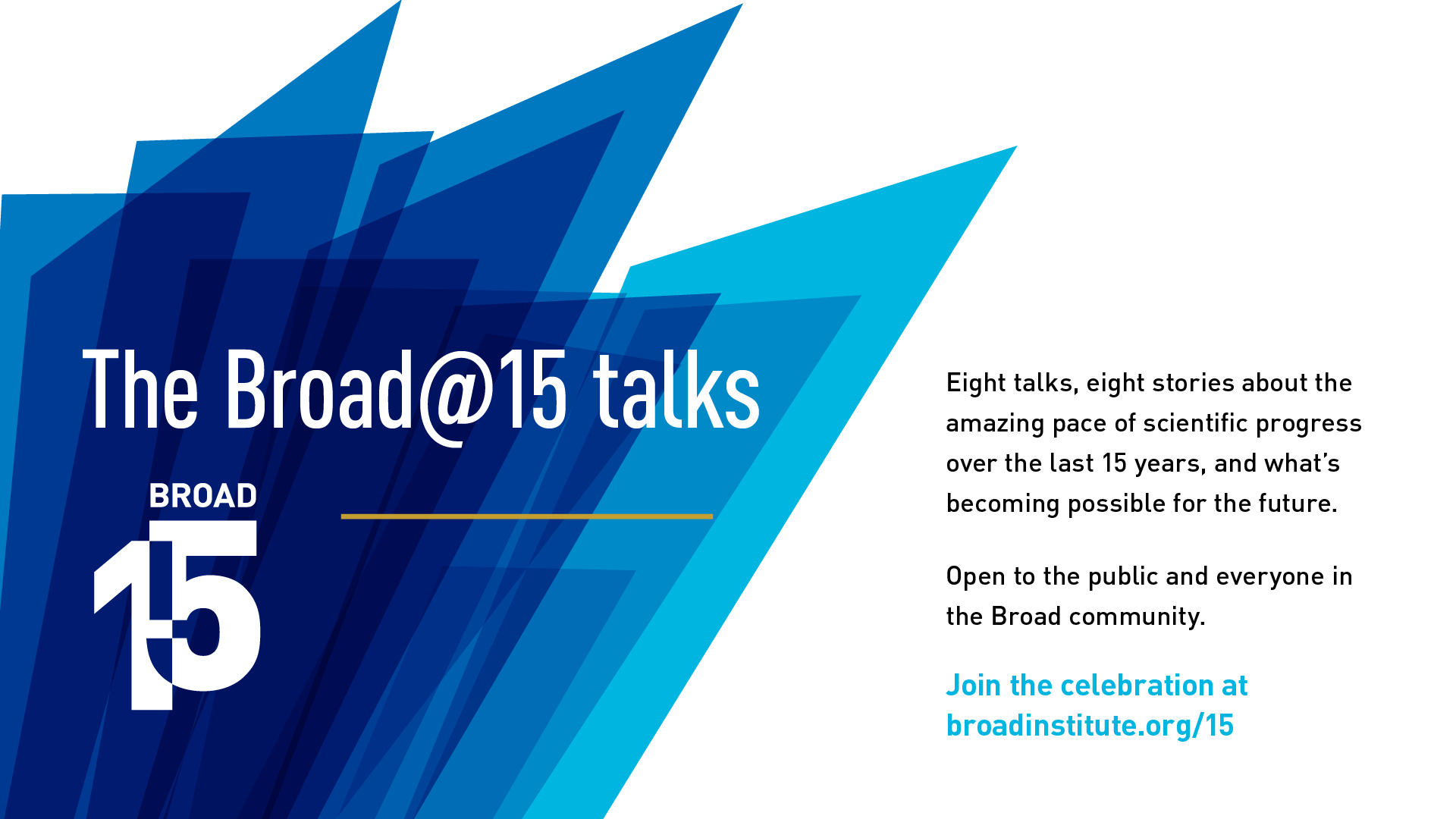 Additional information
Today, says Broad chief scientific officer and Cancer Program director Todd Golub, that idea is starting to become reality. Golub will trace the science of cancer precision medicine, how it's evolved over the last 15 years, and where that path could take us.
Location
Broad Institute
415 Main Street
Auditorium
Cambridge, MA 02142
United States
Area 2 and Cambridgeport
Wheelchair accessible Refreshments provided
For whom
Ages 14 to 18 and Adult.
Free!
Contact us for more information.
Registration required
For more information, to register, or watch the live stream, visit broadinstitute.org/15.
Last updated August 28, 2019.