EurekaFest 2020: A Virtual Event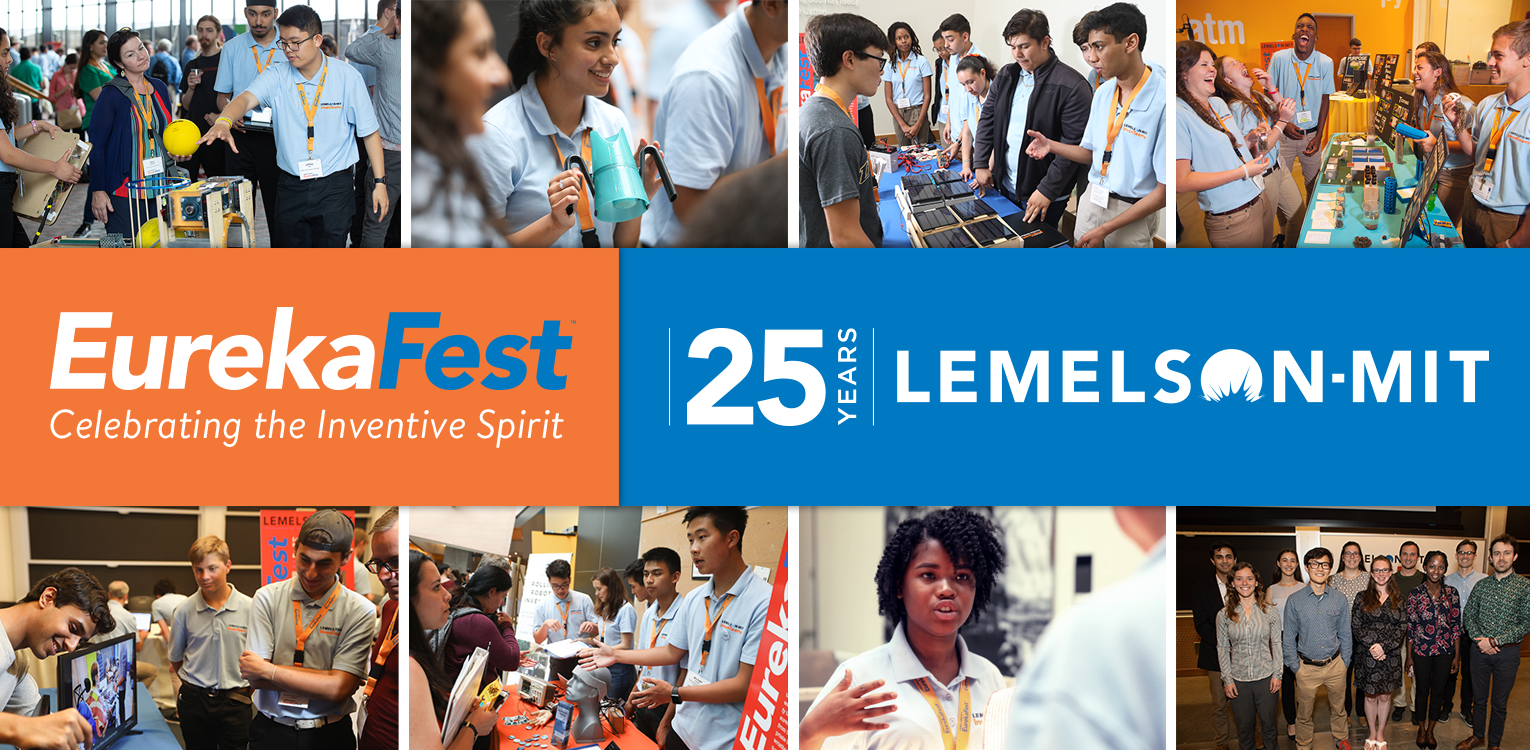 An online event to celebrate invention!
5pm – 6:30pm
Contact
info-lemelson@mit.edu
Additional information
Tune in to our EurekaFest 2020 livestream on Wednesday, June 17th at 5 p.m. ET to meet high school students who participated in the 2019-2020 InvenTeam initiative, and college students who won the 2020 Lemelson-MIT Student Prize. This impressive group of students from across the country are tackling real-world problems through invention. You will also hear from Andrei Iancu, Under Secretary of Commerce for Intellectual Property and Director of the United States Patent and Trademark Office, and Carol Dahl, Executive Director of The Lemelson Foundation, as they discuss the importance of invention in today's world.
For whom
Ages 12 to Senior Adult. Grades 7th grade through 12th grade.
Free!
Contact us for more information.
No application or registration needed.
Last updated May 19, 2020.