Fostering a Recovery-Friendly Workplace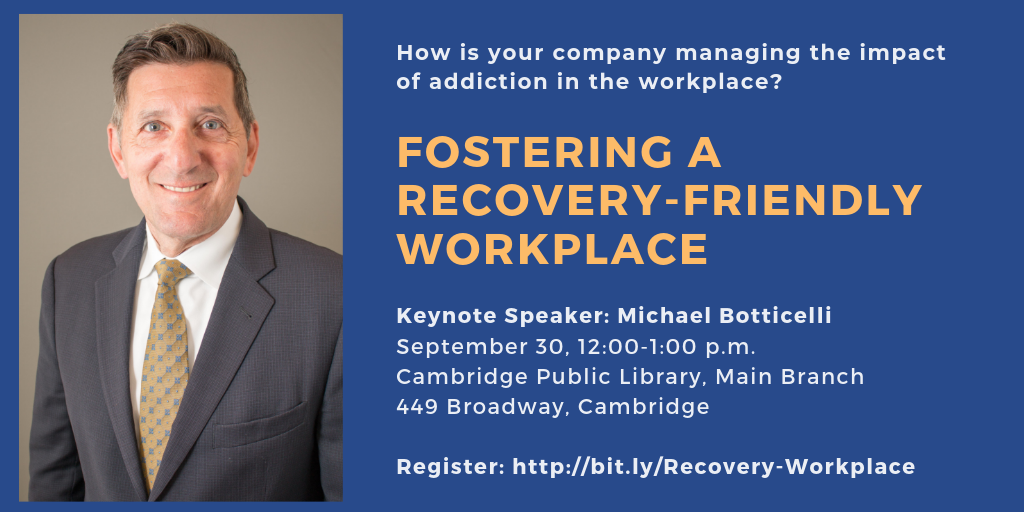 Additional information
Hear from nationally recognized speaker Michael Botticelli, the former Director of National Drug Control Policy at the White House under President Obama, on the current addiction crisis and its impact on our state. Attendees will leave with insights and tools to take a more proactive role in confronting the effects of addiction on their organization, as well as fostering a safe and recovery-friendly workplace and retaining healthy and productive employees.
Location
Cambridge Public Library (main branch)
449 Broadway
Cambridge, MA 02138
United States
Mid Cambridge
No transportation provided.
For whom
Age Adult.
Who should attend: business owner executives, HR managers & staff, industry professionals, legal representatives, and community leaders
Free!
Contact us for more information.
Registration required
Space is limited. Please click the Eventbrite link to register.
Last updated September 10, 2019.