Free VIRTUAL Theatre Workshops
Beyond The 4th Wall invites you to our new virtual studio! Come create with us in a series of FREE virtual workshops. These sample classes are for any student, anywhere in the world, ages 7-11.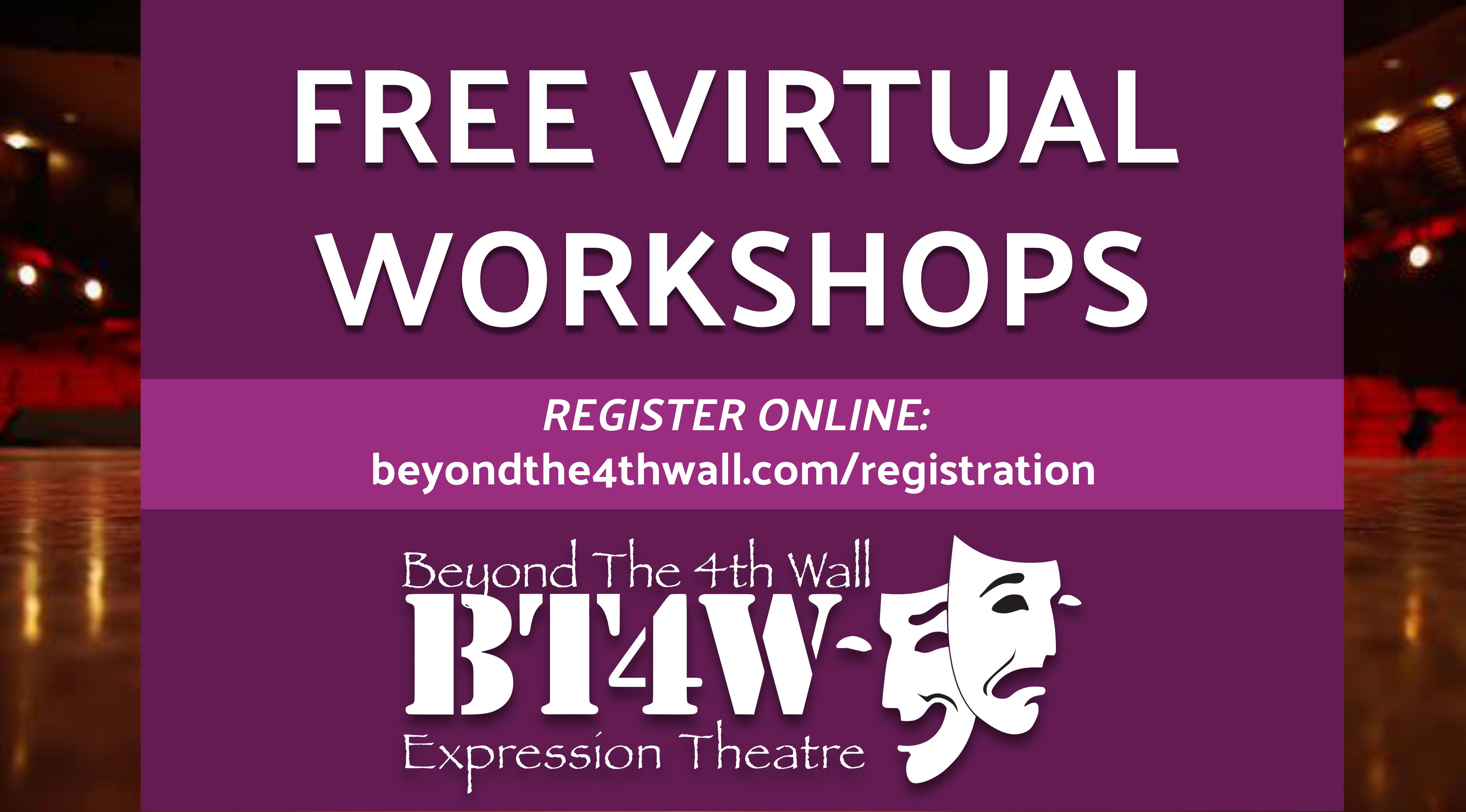 Free!
Contact us for more information.
Location
No transportation provided.
Additional information
All workshops will take place online through Zoom, in a password protected Virtual Studio space. Details and link to workshops will be provided after registration.
REGISTER at https://beyondthe4thwall.com/registration/.
November 14th, @11am EST: Puppetry with Astin!
December 5th, @11am EST: Singing with Marcie!
December 19th, @11am EST: Dancing with Jackie!
January 9th, @11am EST: Improv with Aidan!
Last updated November 16, 2020.