The Hope Storytelling Project: Being a Witness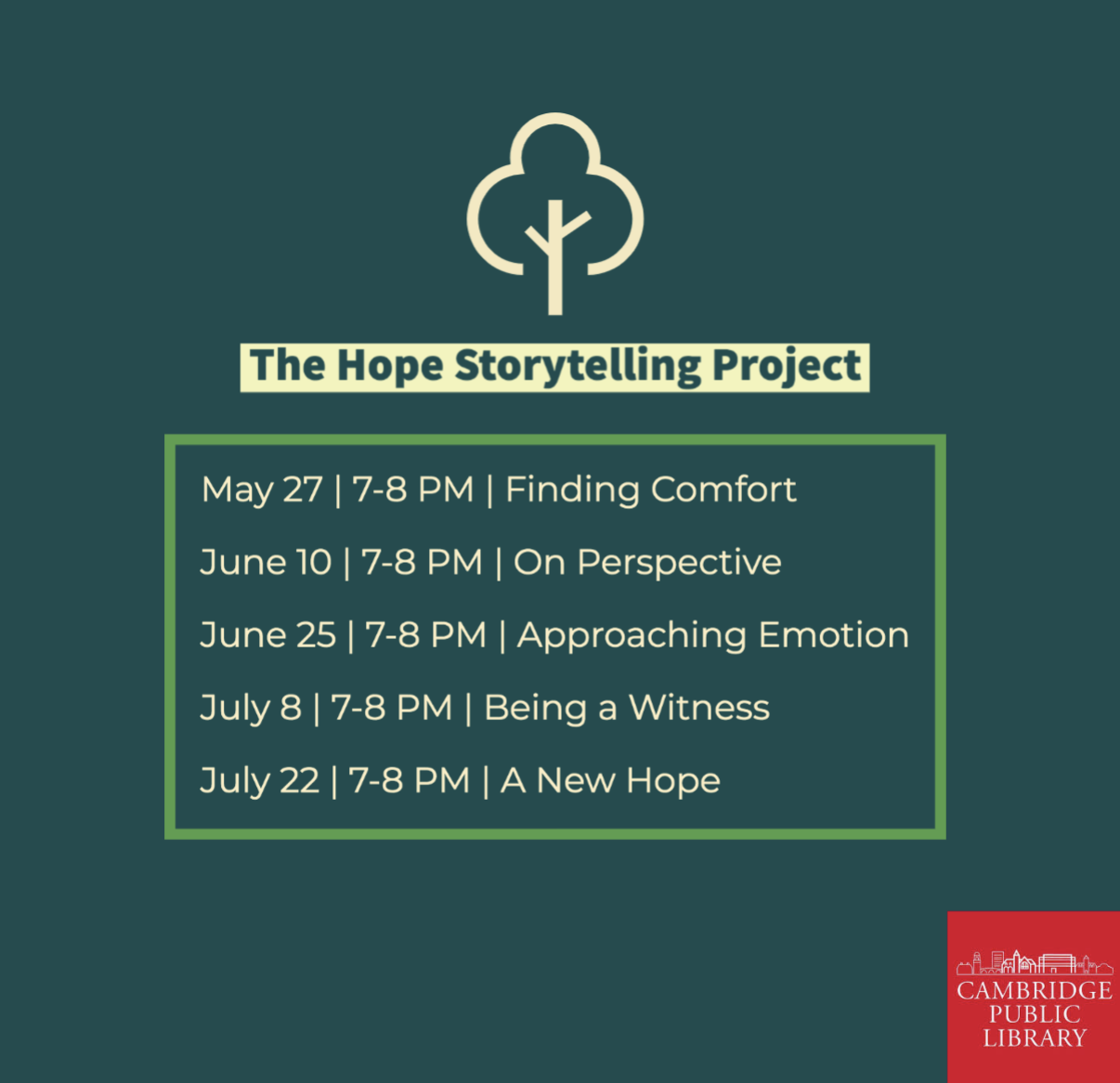 Additional information
Poems record what it means to be alive and to be living, setting words into the inconceivable and the human imagination. In this time of change, poems are more necessary than ever in recording the present. This week, we will be transitioning from exploring the self and the emotion into the self and the world . This workshop will urge us to bear witness to our own experiences, confronting and exploring what we are and what we remember.
The Hope Storytelling Project @ the Cambridge Public Library is virtual series of 5 bi-weekly poetry workshops, discussing the theme of hope, in partnership with the Cambridge Public Library. Hosted and taught by Harvard students: David Xiang and Alisha Yi. No prior experience in poetry needed. Everyone is welcome! For any questions, please contact David Xiang at dxiang@college.harvard.edu. 
Location
This event takes place online.
For whom
Ages 18 to Senior Adult.
Cost
Contact us for more information.
Optional registration
Registration is optional for this event. Read the event description for more information.
Last updated July 6, 2020.