The Hope Storytelling Project: Understanding Perspective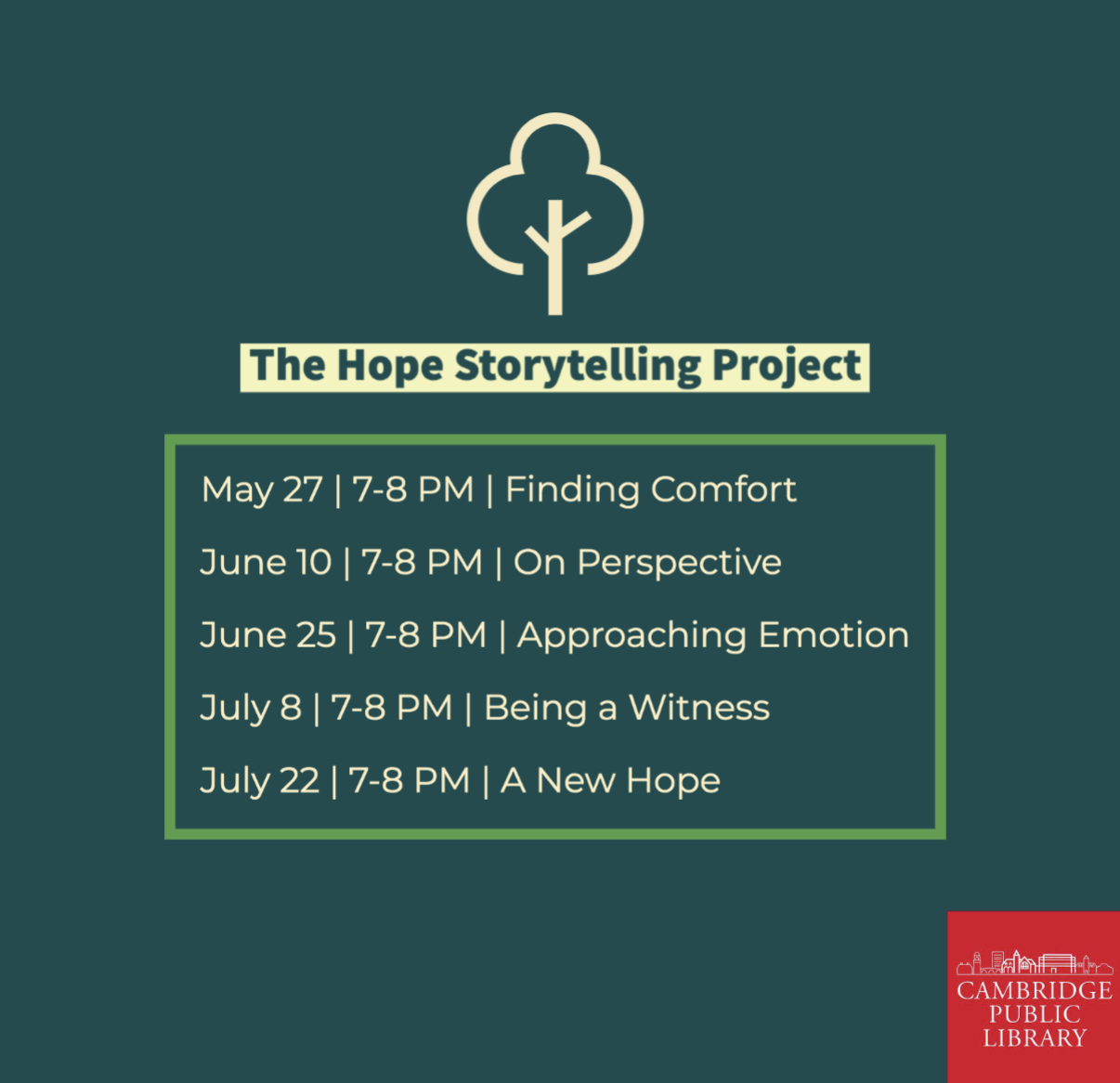 Additional information
As Atticus Finch, in To Kill a Mockingbird, once famously said, "You never really understand a person until you consider things from his point of view…until you climb in his skin and walk around in it." This workshop will develop and challenge our ways to perceive other points of view, to imagine life from a different angle. Poetry requires us to be open to and think of vastly different perspectives, and this workshop seeks to help participants hone that skill.
The Hope Storytelling Project @ the Cambridge Public Library is virtual series of 5 bi-weekly poetry workshops, discussing the theme of hope, in partnership with the Cambridge Public Library. Hosted and taught by Harvard students: David Xiang and Alisha Yi. No prior experience in poetry needed. Everyone is welcome! For any questions, please contact David Xiang at dxiang@college.harvard.edu. 
Location
Main Library
449 Broadway
Cambridge, MA 02138
United States
Mid Cambridge
No transportation provided.
For whom
Ages 18 to Senior Adult.
Cost
Contact us for more information.
Optional registration
Registration is optional for this event. Read the event description for more information.
Last updated May 13, 2020.