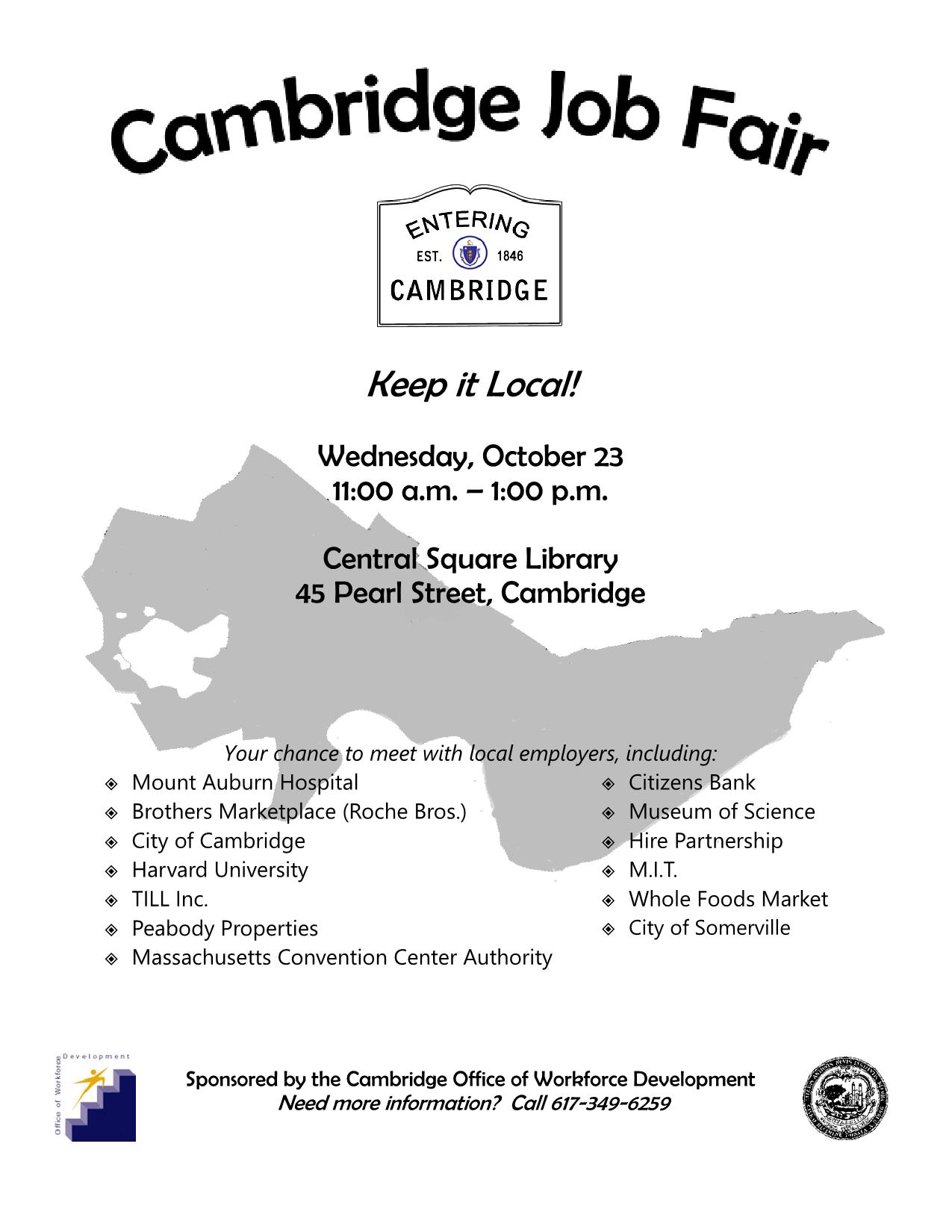 The Office of Workforce Development is sponsoring a Fall Job Fair on Wednesday, October 23, from 11:00 a.m.
Additional information
– 1:00 p.m. at the Central Square Library, 45 Pearl Street in Cambridge. This will be a great opportunity for job seekers to connect with employers including Mount Auburn Hospital, City of Cambridge, City of Somerville, Brothers Marketplace (Roche Bros.), Harvard University, TILL Inc., Peabody Properties, Citizens Bank, Museum of Science, Hire Partnership, MIT, Whole Foods Market, Massachusetts Convention Center Authority. Those who plan to attend should remember to research companies and job opportunities before the job fair and to apply for appropriate positions online.
Location
Central Square Library
45 Pearl Street
Cambridge, MA 02139
United States
Mid Cambridge, Riverside, and The Port
No transportation provided.
For whom
Ages 18 and Adult.
Feel free to contact Josh Foley with any questions at 617-349-6259
Free!
Contact us for more information.
No application or registration needed.
Last updated October 21, 2019.