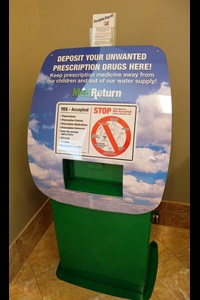 The Cambridge Police Department and Cambridge Public Health Department are hosting a medication take-back day.
Additional information
Personnel will be available to accept unwanted prescriptions, vitamins, and over-the-counter medications. For residents who cannot attend the event on October 26, unused medications may be deposited anonymously at any time (24 hours a day, 7 days a week) in the drop box in the first floor lobby of the police station.
位置
125 6th Street
Cambridge, MA 02139
美国
East Cambridge
No transportation provided.
A medication drop-box is also available 24/7 in the lobby of the police station if you are not able to attend this event.
For whom
Ages 18 and Adult.
Free!
Contact us for more information.
No application or registration needed.