Milkweed "Blowout" Seed Giveaway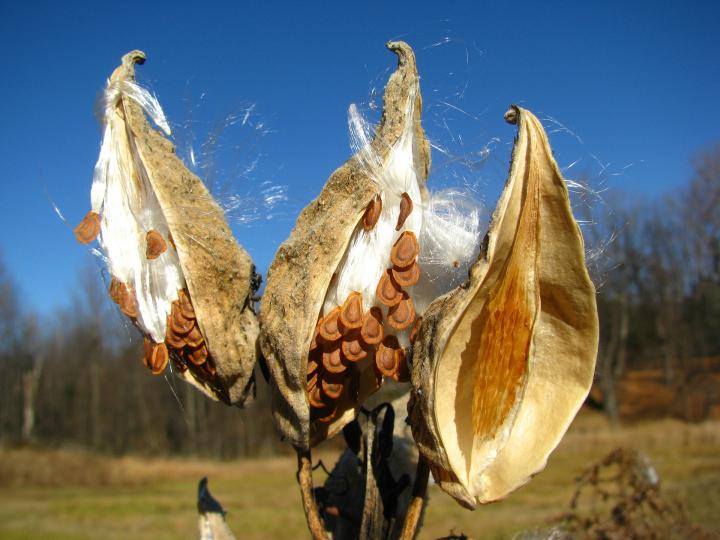 In addition to annually raising and releasing monarch butterflies, our Monarch Butterfly Project also promotes healthy monarch habitat.
Additional information
From Noon to 4PM on the weekend of October 12 & 13, stop by the ranger station to pick up FREE milkweed seeds to take home and plant or to give to a friend. Seeds scattered in the fall will germinate over the winter and begin sprouting in the spring. This is something that anyone can do to help the butterflies. Remember: save the milkweed, save the monarchs!
Location
250 Fresh Pond Parkway
Cambridge, MA 02138
United States
Cambridge Highlands, Strawberry Hill, and West Cambridge
Depending on weather, the FREE milkweed pods and information about the plant will either be in the Ranger Station or directly in front of the Ranger Station (under the clock tower where the public restrooms are)
For whom
Ages Pre-natal to 18 and Adult.
All grades.
Free!
Contact us for more information.
No application or registration needed.