Parents of Kids with Special Needs - Webinars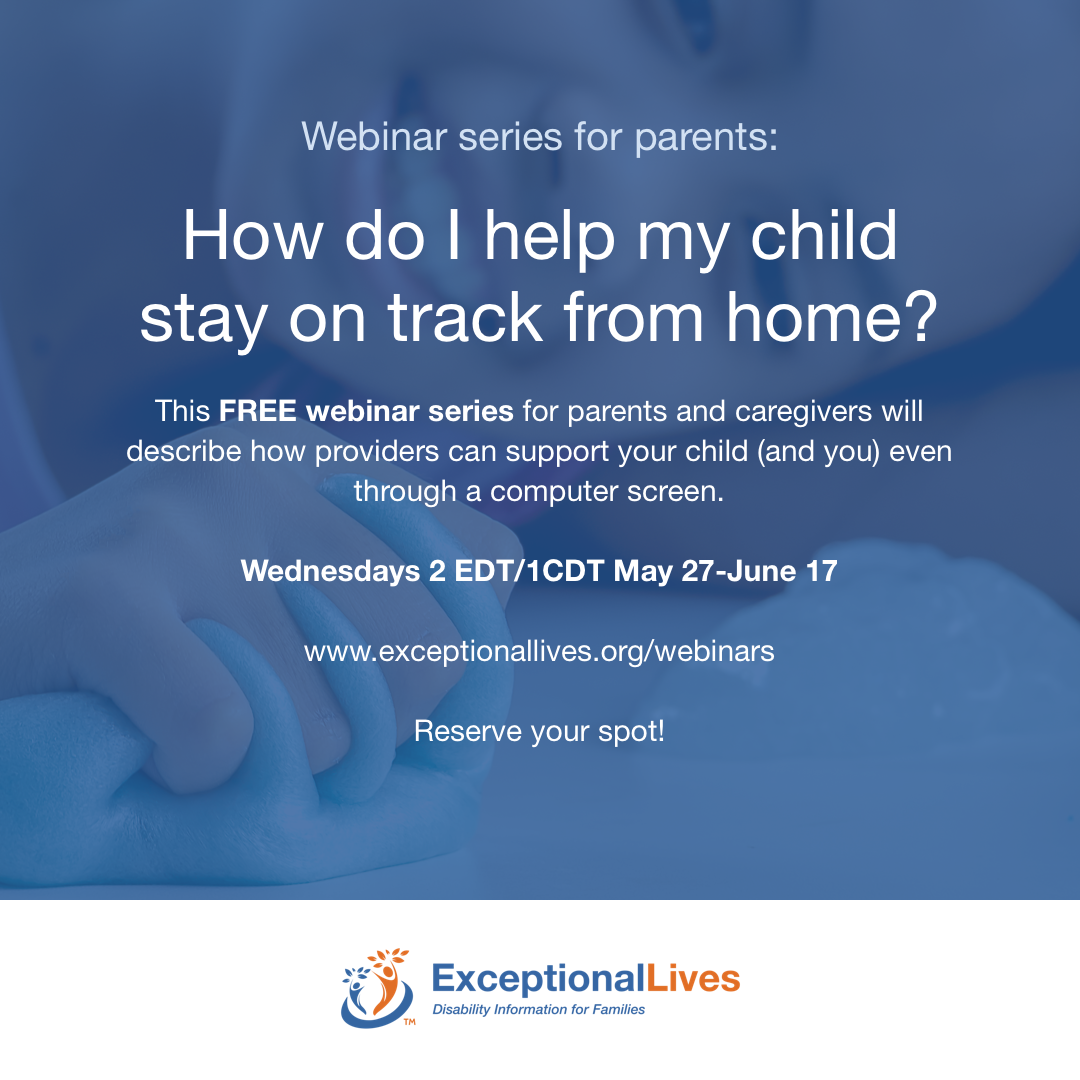 Four 30-minute webinars about managing special needs with online support. Each one describes how a type of therapy can work through Telehealth, or video-conference: Speech, OT, ABA and Mental Health.
2pm – 2:30pm
This is a recurring event and is coming up on 2pm – 2:30pm and 2pm – 2:30pm.
.: 2pm – 2:30pm.
Additional information
If you have a child with autism or a developmental disability, they may be getting services like speech therapy, occupational therapy, applied behavioral analysis or mental health counseling. These webinars will help you to make the most out of doing these therapies through video-conferencing or Telehealth.
For whom
Ages Young Adult and Adult.
Free!
Contact us for more information.
Last updated May 19, 2020.