Passion & Pathways: A New Virtual Series for Teens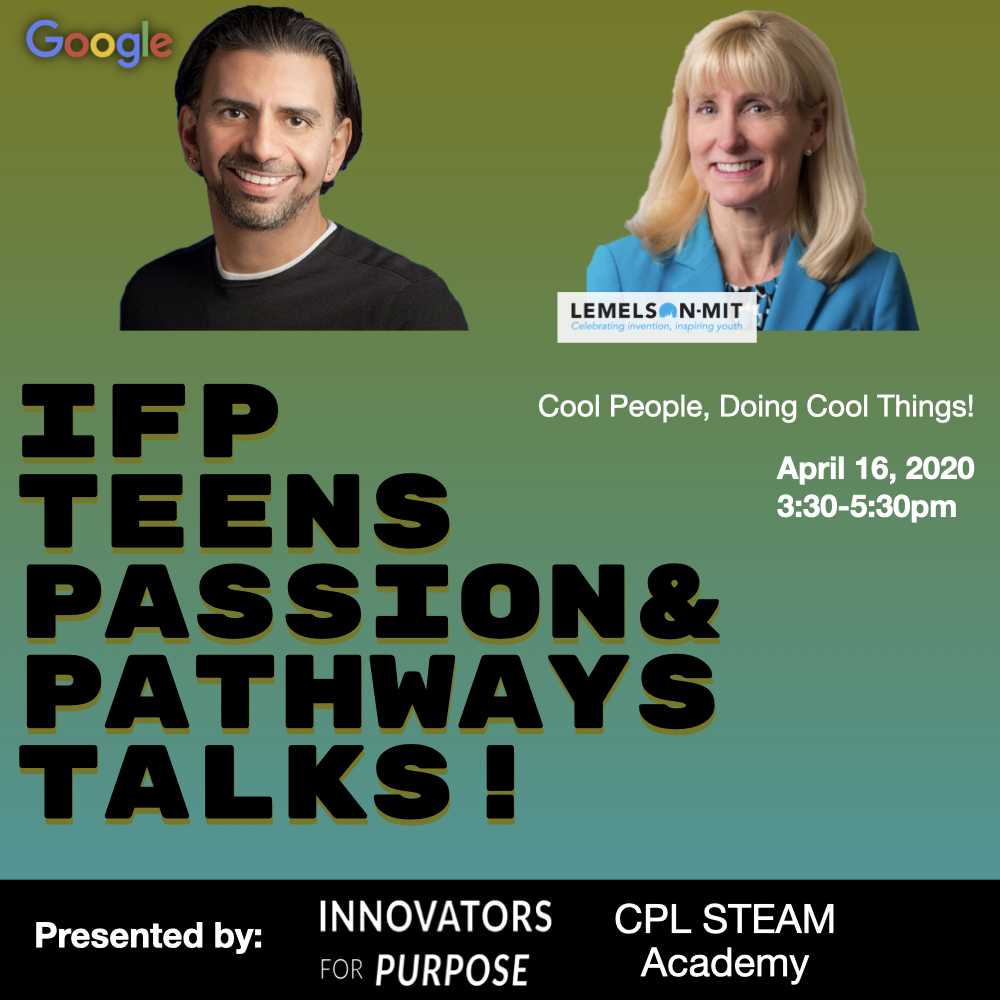 Additional information
The Cambridge Public Library STEAM Academy, in partnership with local non-profit organization Innovators for Purpose (iFp), is launching Passion & Pathways Talks, a free webinar series for teens. 
Each Thursday teens will have the opportunity to learn from designers, scientists, engineers, business professionals and others, who will share the stories and pathways to their careers. Speakers will address questions such as: "What's most interesting about your job? What was your pathway to your field? What skills are needed to pursue work in your field?" Teens can ask follow-up questions to get an insider's view of possible career paths. 
Register below. Zoom login link will be emailed to registrants one hour before the event begins.
This webinar is free and open to the public and is not recorded. We can accommodate up to 100 attendees.
Location
Main Library
449 Broadway
Cambridge, MA 02138
United States
Mid Cambridge
No transportation provided.
Cost
Contact us for more information.
Last updated April 28, 2020.