Pride & Progress - Film festival and symposium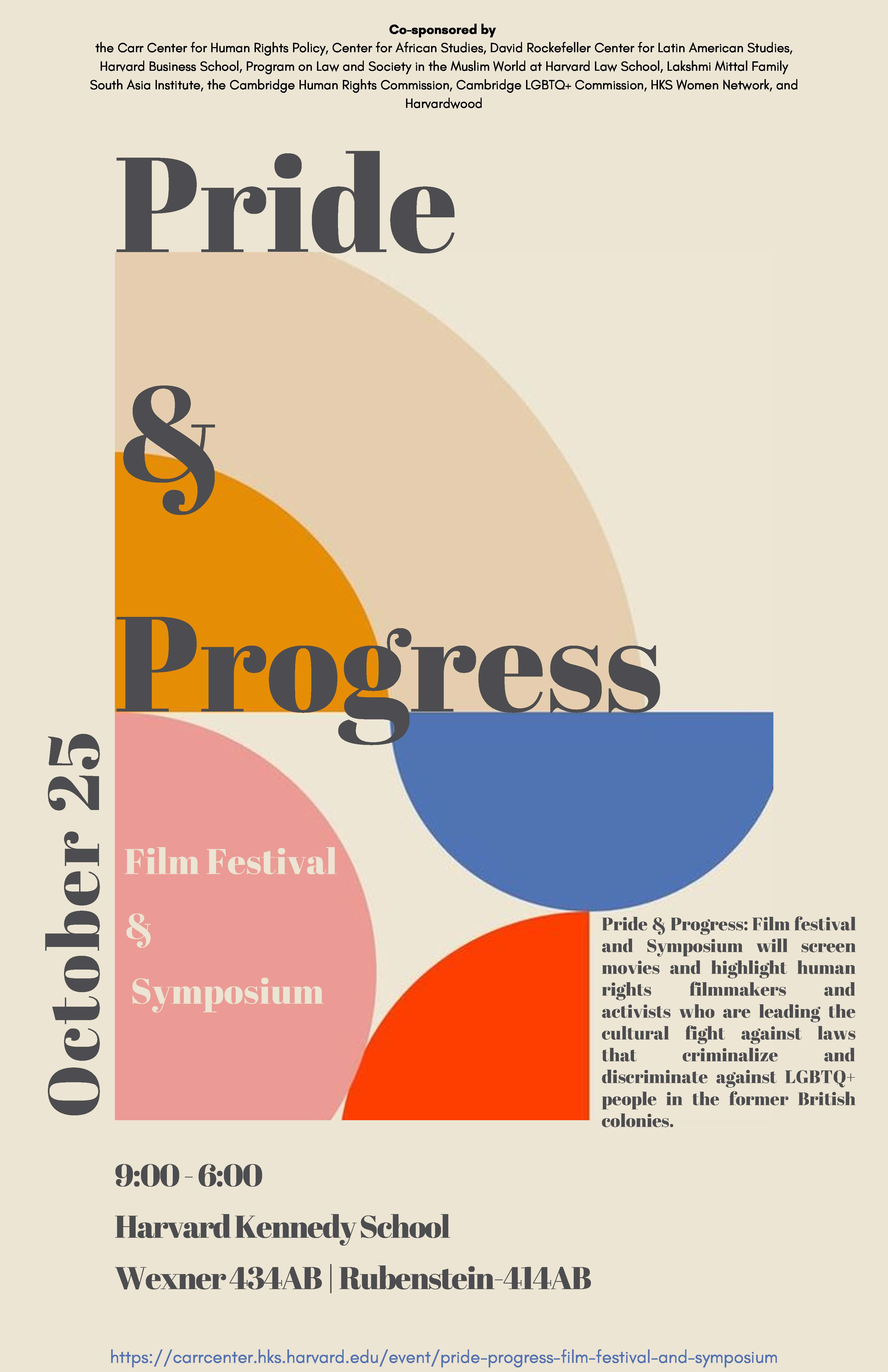 Additional information
ride & Progress: Film festival and Symposium will highlight human rights filmmakers and activists who are leading the cultural fight against laws that criminalize and discriminate against LGBTQ+ people in the former British colonies. Movies from four continents: Asia, Africa, North America, South America. What to expect: Meaningful discussions by actors, directors, and producers from movies to be screened - Thought-provoking panels and Q&As exploring a wide spectrum of experiences.
الموضع
Harvard Kennedy School Rubenstein R-414 A.B and WEX-434 A.B
79 John F. Kennedy St,
Cambridge, MA 02138
الولايات المتحدة
West Cambridge
No transportation provided.
For whom
Ages 13 to 18 and Adult. Grades 9th grade and 10th grade.
Free!
Contact us for more information.
Last updated أكتوبر 11, 2019.