Saeed Jones presents How We Fight for Our Lives in conversation with E. Patrick Johnson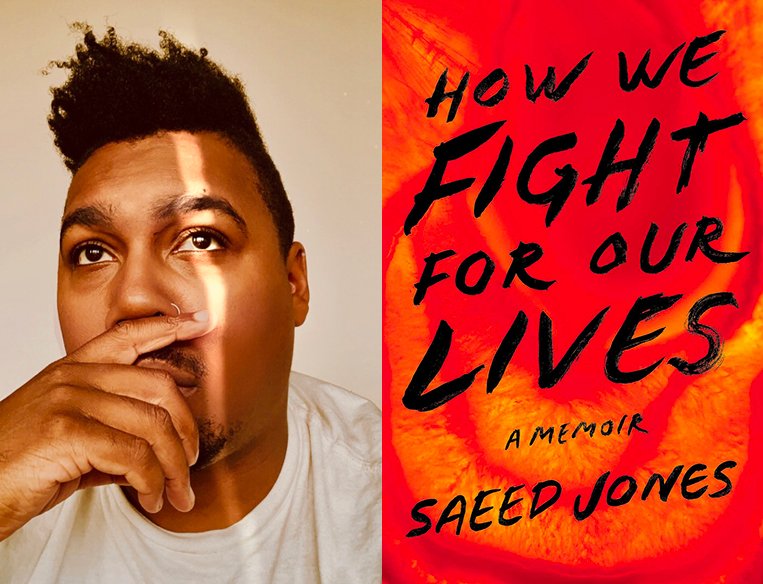 Additional information
Zoom link will be sent out prior to the event. 
Haunted and haunting, How We Fight for Our Lives is a stunning coming-of-age memoir about a young, black, gay man from the South as he fights to carve out a place for himself, within his family, within his country, within his own hopes, desires, and fears. Through a series of vignettes that chart a course across the American landscape, Jones draws readers into his boyhood and adolescence—into tumultuous relationships with his family, into passing flings with lovers, friends, and strangers. Each piece builds into a larger examination of race and queerness, power and vulnerability, love and grief: a portrait of what we all do for one another—and to one another—as we fight to become ourselves.
Saeed Jones is the author of the memoir How We Fight for Our Lives, winner of the 2019 Kirkus Prize for Nonfiction, and the poetry collection Prelude to Bruise, winner of the 2015 PEN/Joyce Osterweil Award for Poetry and the 2015 Stonewall Book Award/Barbara Gittings Literature Award. The poetry collection was also a finalist for the 2015 National Book Critics Circle Award, as well as awards from Lambda Literary and the Publishing Triangle in 2015. He lives in Columbus, Ohio
E. Patrick Johnson is the Dean of the School of Communication and the Carlos Montezuma Professor of Performance Studies and African American Studies at Northwestern University.Johnson is a prolific performer and scholar, and an inspiring teacher, whose research and artistry has greatly impacted African American studies, Performance studies, and Gender and Sexuality studies. He is the author, editor, or co-editor of several award-winning books, including Appropriating Blackness: Performance and the Politics of Authenticity (Duke UP, 2003), which won the Lilla A. Heston Award, the Errol Hill Book Award, and was a finalist for the Hurston/Wright Legacy Award and Sweet Tea: Black Gay Men of the South—An Oral History (University of North Carolina UP, 2008), which was recognized as a Stonewall Book Award Honor Book by the LGBT Round Table of the American Library Association and his two most recent books: Black. Queer. Southern. Women.—An Oral History (University of North Carolina Press, 2018) and, Honeypot: Black Southern Women Who Love Women (Duke UP, 2019). 
For whom
Ages Young Adult to Senior Adult.
Free!
Contact us for more information.
Last updated September 17, 2020.