Scan and Go Tax Help Clinic: Just-A-Start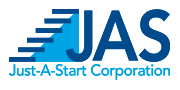 We provide free tax preparation for people who make less than $56k a year.
5pm – 8pm
.: 5pm – 8pm, 9am – 12pm, 5pm – 8pm, 9am – 12pm, 5pm – 8pm, 9am – 12pm, 5pm – 8pm, 9am – 12pm, 5pm – 8pm, 9am – 12pm, 5pm – 8pm, 9am – 12pm, 5pm – 8pm, 5pm – 8pm, and 9am – 12pm.
Physical site: starting May 26th
Remote assistance: now until July 15th, appointment-only as needed.
Contact
Call us at 617-918-7525 and leave a voicemail with your name, contact information, and stating that you are seeking tax assistance   OR   Email iandavis@justastart.org to schedule an appointment.
Additional information
Just-A-Start's Tax Help Clinic is first-come, first-serve site, no appointment necessary. Our IRS-trained volunteers focus on maximizing tax credits and are trained to handle a variety of tax situations.
The physical tax site will be closed until May 26th, to align with the Governor's order regarding service oriented businesses. We will re-open as a "scan and go" site where your documents are scanned and the filer leaves. We will then contact you when your return is ready for review. You can also visit https://www.justastart.org/jas-covid-19-updates/ for the most accurate updates about our tax services.
In addition to the physical site, Just-A-Start will be doing remote tax preparation through July 15th. 
Please note that you must have:
Internet connection

A working email address

An internet connected device with a camera (ie. smartphone, laptop with camera)

Tax related documents:

Photo identification (required)
Social Security Card or Individual Taxpayer Identification Number (ITIN) Letter (required)

W2 Forms from all jobs in 2019.

All 1099 Forms.

Bank account and routing numbers (for direct deposit).

Proof of Health Insurance (1095A, 1095B, or 1095C; and MA 1099HC).

Tuition and/or student loan interest forms (1098T, 1098E).

Other documents specified by the Intake and Interview Process.

Any mail from the IRS or Massachusetts Department of Revenue.
Location
402 Rindge Ave
Cambridge, MA 02141
United States
North Cambridge
No transportation provided.
For whom
Ages 18 and Adult.
Free!
Contact us for more information.
No application or registration needed.
Last updated May 19, 2020.