Sister Act: A Divine Musical Comedy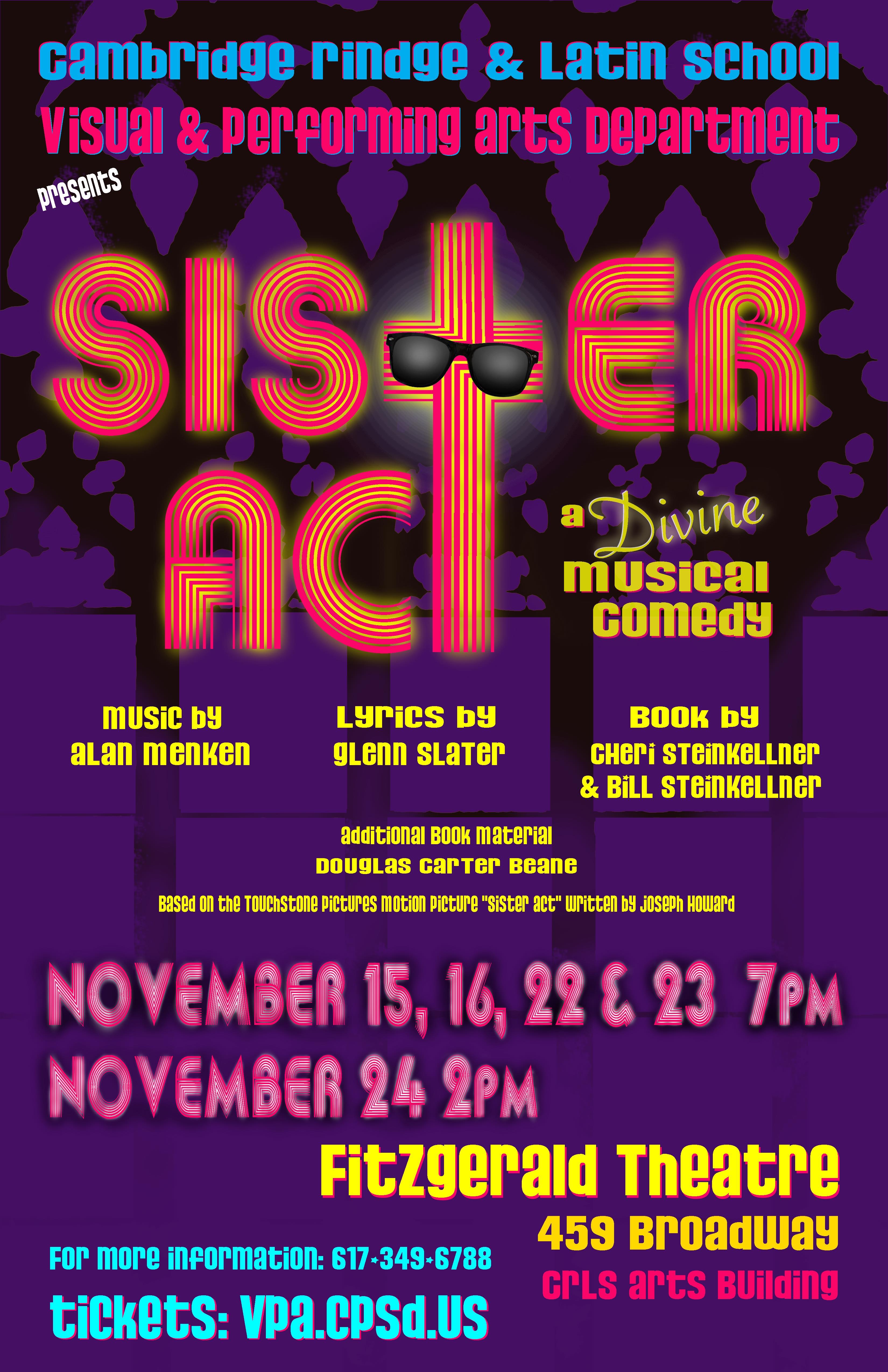 Additional information
The seventies-fabulous Sister Act follows the unexpected, humorous, and heartwarming story of lounge-singer-in-nun's-clothing Deloris as she teaches her new "sisters," and audiences, to raise their voices and "spread the love around." This uplifting production, with its soulful, seventies-inspired songs, celebrates the power of music to bring people together. It also reminds us to make a habit of helping those in need, even if they come from vastly different walks of life.
Location
Fitzgerald Theatre
459 Broadway
Cambridge, MA 02138
United States
Mid Cambridge
No transportation provided.
For whom
Ages 7 to 18 and Adult.
Cost
Adults: $10
Children, Students, and Seniors (65+): $5
No application or registration needed.
Last updated November 8, 2019.