Sunday Morning Yoga with Rachael Junard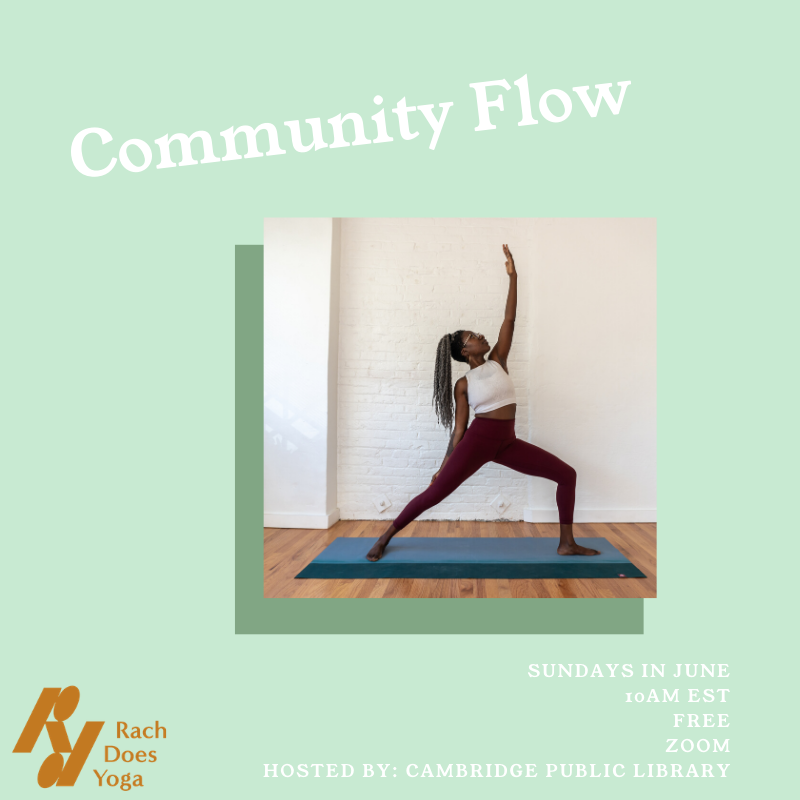 Additional information
 Registration is required. Zoom link will be sent out prior to class.
Rachael (She/They) is a Boston based wellness educator, yoga instructor and disruptor of status quo's. They are a 200 RYT vinyasa teacher and are currently in a 300 RYT program centered around honoring yoga's roots. This community class is an all levels flow centered towards stretching the body and grounding the mind. We'll incorporate some simple breathwork as well. Learn more about Rachael here: rachaeldoesyoga.com or instagram.com/rachdoes.yoga
Location
Main Library
449 Broadway
Cambridge, MA 02138
United States
Mid Cambridge
No transportation provided.
Cost
Contact us for more information.
Last updated May 20, 2020.