Virtual Open House at CCSC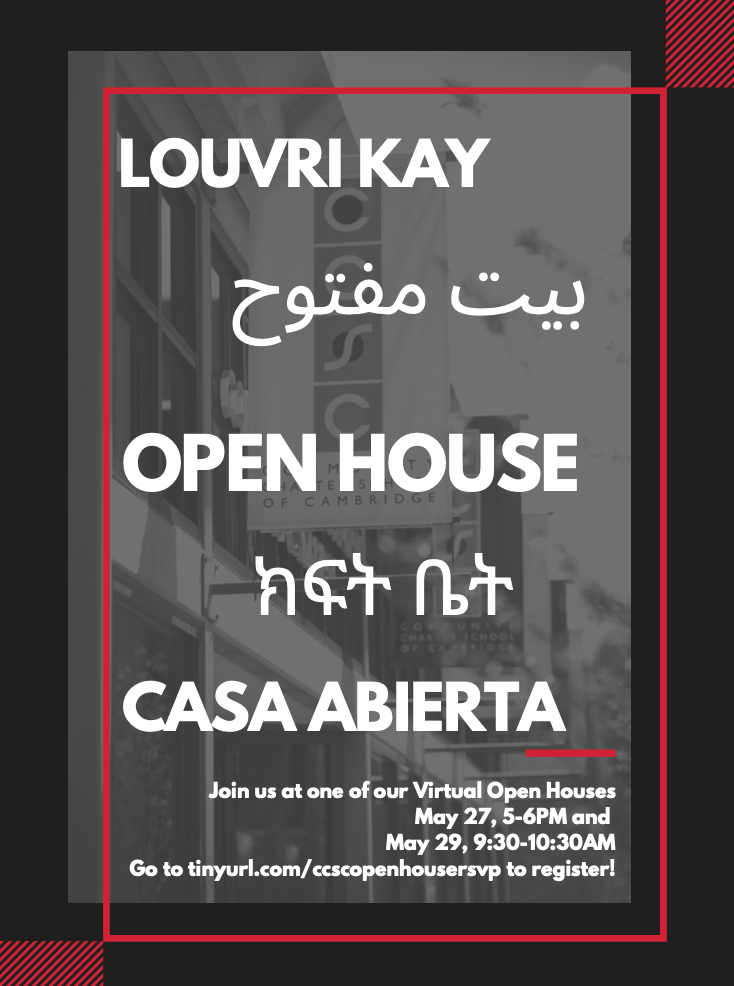 OPEN HOUSE
Come virtually meet the students, staff and families of CCSC and learn why we might be a great school for your 6th, 7th, 8th, 9th or 10th for next school year.

.: 5下午 – 6下午 and 9:30上午 – 10:30上午.
Contact
Please Contact Ted Hirsch at 617-697-6327 (cell) 
Or email him at thirsch@ccscambridge.org
Additional information
Come learn about the highest rated public school in Cambridge!
CCSC students, families, and faculty/staff will be there.
We'd love to answer your questions and talk to you about our school,
where our mission is to have every student BELONG, GROW, and ACHIEVE.
位置
Virtual
235 Bent
Cambridge, MA 02141
美国
East Cambridge
No transportation provided.
Please email us at enrollment@ccscambridge.org
We will send you an email as to how to log onto the Virtual Open House
Refreshments provided Childcare provided Wheelchair accessible
For whom
Ages 9 to 15. Grades 4th grade through 10th grade.
Free!
Contact us for more information.
No application or registration needed.